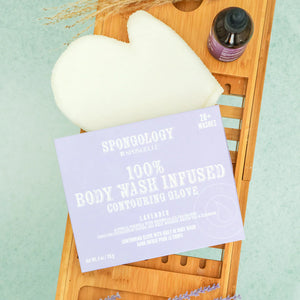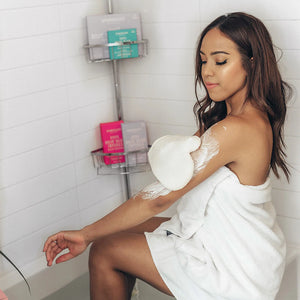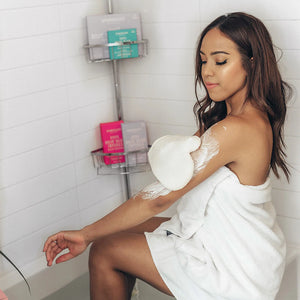 Lavender Contouring Glove by Spongelle
The Spongology™ Shower With Nature Collection by Spongellé is our eco-friendly line that caters to our sustainable consumers.
Spongology's® Eco-friendly Body Wash Infused Contouring Glove is naturally formulated to help smooth areas prone to cellulite. This All in One Beauty Treatment is enriched with natural skin toning ingredients and extracts of coffee and sea kelp. Use this glove to cleanse, exfoliate and massage to help stimulate circulation. Made with essential oil fragrance blends.
Fragrance Notes
Top: Rosemary, Cardamom
Middle: Spearmint, Lavender
Base: Musk